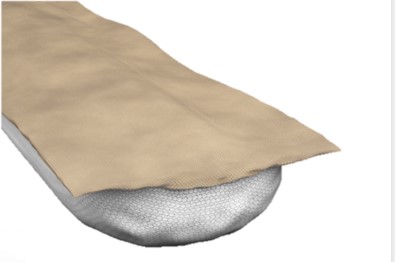 Detalhes
Tested with a movement of + 40%, VEDAFEU M © Firestop systems are rated EI 120 (fireproof insulation and thermal insulation for 120 minutes without failure) for all joint openings from 100 to 420 mm.
Use
Very high movement capacity + 40%
Composition
Easy and safe handling: VEDAFEU M © sheets are based on bio-soluble fibers and do not contain asbestos (prohibited) or refractory ceramic fibers that are hazardous to health.
Finishes and special pieces
The composition of VEDAFEU M® sheets and their implementation are the subject of patent applications.
Application
Hospitals, industrial areas, housing, hotels, shopping centers, car parks, schools, stations, airports, buildings etc.
Have questions?  We are here to help you!