Details
Structural reinforcements for lintels – Lintels
The lintels are made of stainless steel and do not require any corrosion protection.
The standard line was designed to meet most of the load conditions found in residential and commercial buildings.
Special lintels can be manufactured to meet architectural characteristics, heavy applications and wall constructions not covered by the standard range.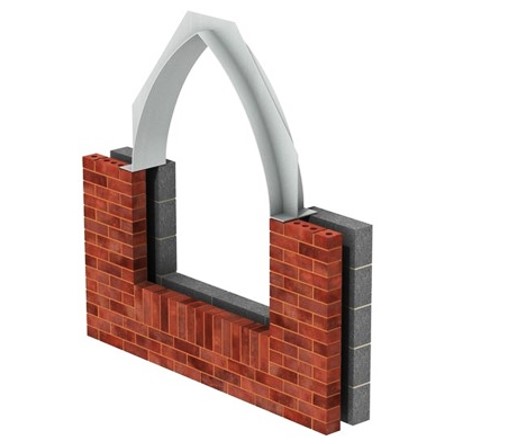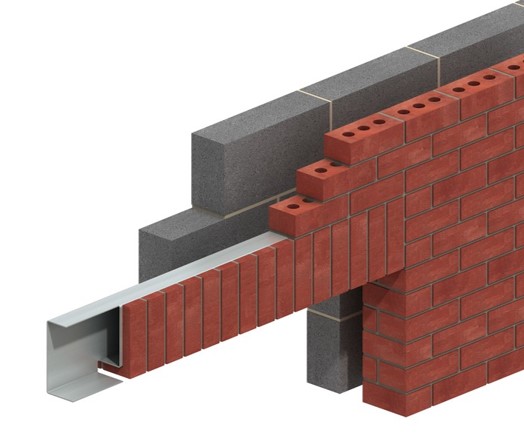 Nexus brick-lined lintels offer a quick and simple way to create deep soffits above window and door openings. They are ideal where speed matters – permanently bonded brick sliding coverings, applied off-site, are manufactured from the same batch as the main masonry, providing a perfect blend without compromising on quality or appearance.
Special Lintels
Cortartec can design and manufacture special stainless steel lintels for applications where standard lintels are unsuitable.
Solutions can be provided for complex features, such as corbels and other architectural details.
Special crank, bay, corner and cantilever corners are available in addition to the following arc shapes:
Target arc
Semicircular arch
Apex Arch
Gothic Arch
Flat top arch
Double Arch
Cavity lintels for walls
These Linteis are suitable for most domestic and commercial developments and framed structures. The perforations in the inner flange offer an integral plaster key.
SH lintels require a separate dpc, while SU and SUX lintels act as an internal dpc, which means that any water that enters the cavity is automatically transferred by the tilted face of the lintel and is discarded externally.
When installing cavity wall lintels, the inner and outer sheets must be raised together to avoid twisting the lintel; the blocks must continue for the entire length of the inner flange. The masonry must have a maximum projection of 25 mm and the blocks must be constructed as close as possible to the support. Point loads must be applied at least 150 mm above the lintel flanges.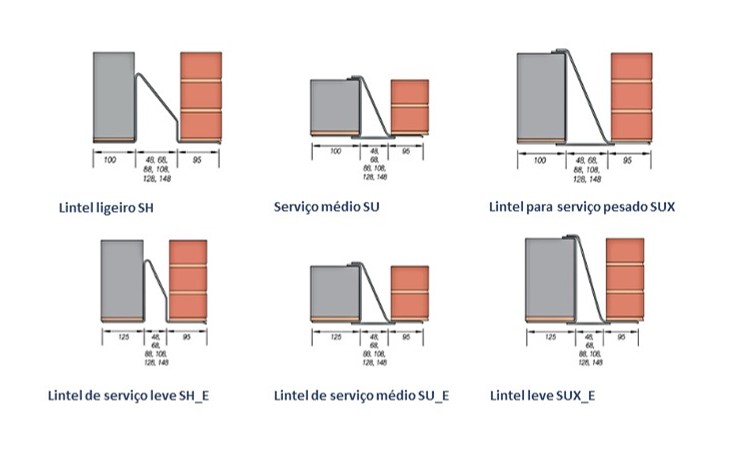 Corrosion resistance
All Cortartec Lintels are manufactured from austenitic stainless steel and do not require any additional protection against corrosion.
Thermal Performance
The thermal transfer, that is, the "U" value, of any wall construction depends on the thermal characteristics of the individual components being used. The design of cavity lintels for walls is such that it allows the construction to continue up to the level of the window head.
When necessary, cavity wall lintels are supplied insulated with CFC-free high density polystyrene manufactured in accordance with BS 3837: Part 1: 2004 to be CFC-free with zero ozone depletion potential.
CE Marking
Construction products that fall within the scope of a harmonized European standard must now bear the CE marking under the Construction Products Regulation. For lintels, the harmonized standard is BS EN 845-2.
Have questions?  We are here to help you!