Details
The supports are devices capable of allowing rotations and transmitting the expected actions and displacements between two structural elements according to the project specifications. The "ERGOFLON SPHERE" supports are spherical joints with rotations of up to +0.055 rad around any horizontal axis. Bearing consisting of a backing plate with a convex spherical surface (rotating element) and a plate with a concave spherical surface between which a PTFE sheet and the insert material form a curved sliding surface. Free and guided bearings. PTFE spherical supports combined with a retaining ring to form fixed supports. Anchoring to the structure can be done with pegs, screws or pins.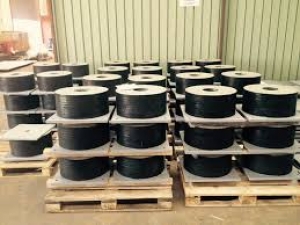 Elastomer support devices
ESAFLON devices are structural supports made by alternating layers of elastomers and bondedto steel sheets. The elastomer through a Vulcanization they must be designed to accommodate rotational movements around any axis by deformation plates. Elastic steel considerably increases the rigidity of the device under vertical loads without modifying its under horizontal loads.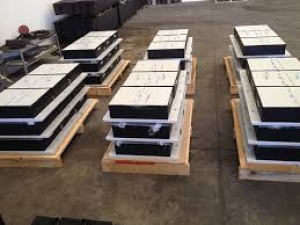 Support Elastomers ESAFLON TYPE
ESAFLON devices are structural supports made by alternating elastomeric layers and steel plates connected to the elastomer through a vulcanization that must be designed to accommodate rotation movements on any axis due to elastic deformation. Steel plates considerably increase the device's stiffness under vertical loads without changing its horizontal loads.
Have questions?  We are here to help you!